So, you're planning a baby shower? You've come to the right place! Today I'm going to share with you planners and mommies-to-be some baby shower table ideas.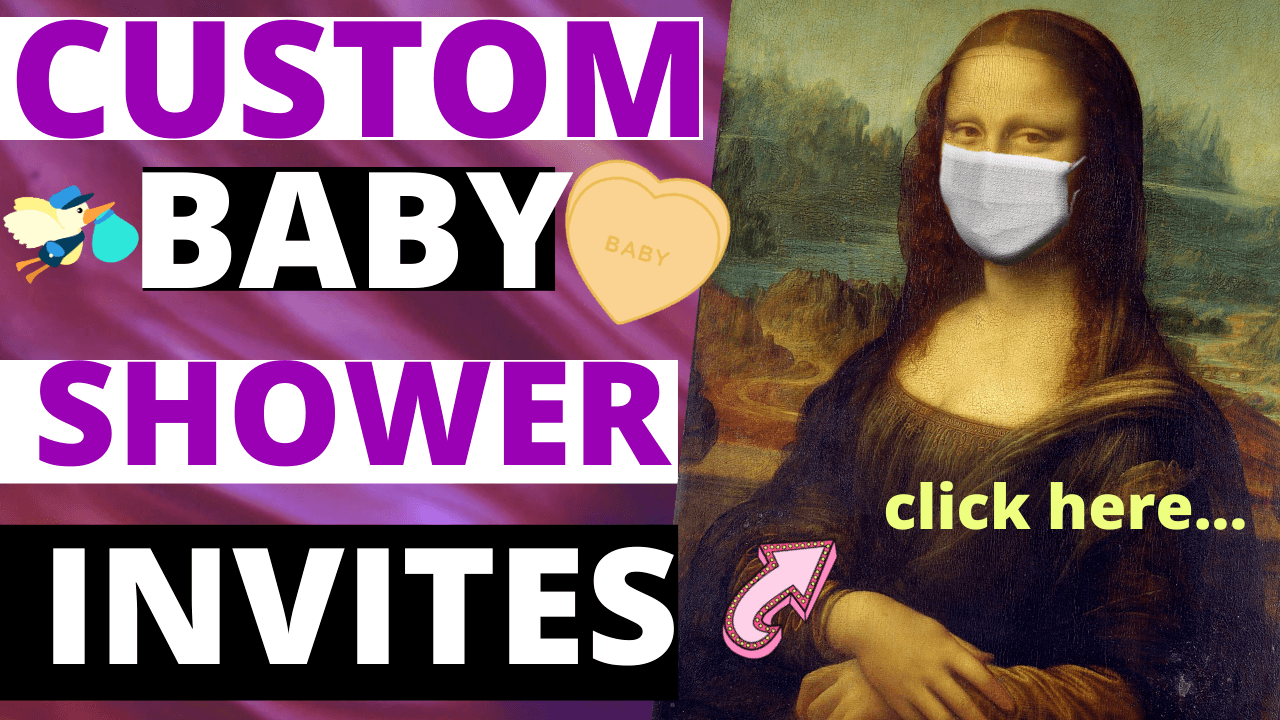 As you probably know, the table is one of the main decoration spots! The baby shower table can set the theme and showcase all the yummy goodies your guests will enjoy.
Let's dive right in with some decoration and food ideas.
Cute candy containers you'll love
Every good baby shower needs something to munch on, am I right? When it comes to decorating the main table you can take advantage of the different kinds of food you are going to share.
In this amazing picture we can see that just by using some glass vases with wide openings and filling them with colored candy you are well on your way to the perfect baby shower table.
Decorated Hershey's baby shower bars
I absolutely LOVE this idea! (I also love chocolate 😉 )
Hershey's bars, apart from being delicious, have a very nice hidden quality; they make awesome baby shower treats. You can color the words HE or SHE on the wrapper to welcome the baby boy or girl to the world.
Just get some permanent markers and fill away.
Balloon flowers that you can create
Decorating the table doesn't mean to JUST decorate the table; you should, of course, decorate the whole baby shower table area.
These very simple balloon flowers are perfect for doing just that.
Just tie five balloons forming the petals with some string and add one more to the center; it's that simple. You can set them on the wall or attach them to a long sick to make the stem.
Baby Shower banners for types of themes
To decorate the table you can always use a banner and hang it on top of or around the main table.
I've created a selection of 15 baby shower banners you can check out. Hey! this just might help you choose a theme for the baby shower 🙂
Colored candy apples your guest will love
Back to the food.
Once you've chosen a theme or color scheme you can use this guide by sweethaute.net to make colored candy apples. A great classic with a twist that will make your whole table pop.
Marshmallow pops for a tasty treat
When I first saw these marshmallow pops I thought they'd make perfect baby shower decorations.

Once again, playing with colors and patterns you can make some delicious and beautiful edible decorations. All you'll need is: marshmallows, straws, chocolate (you can use dyed white chocolate) and some toppings.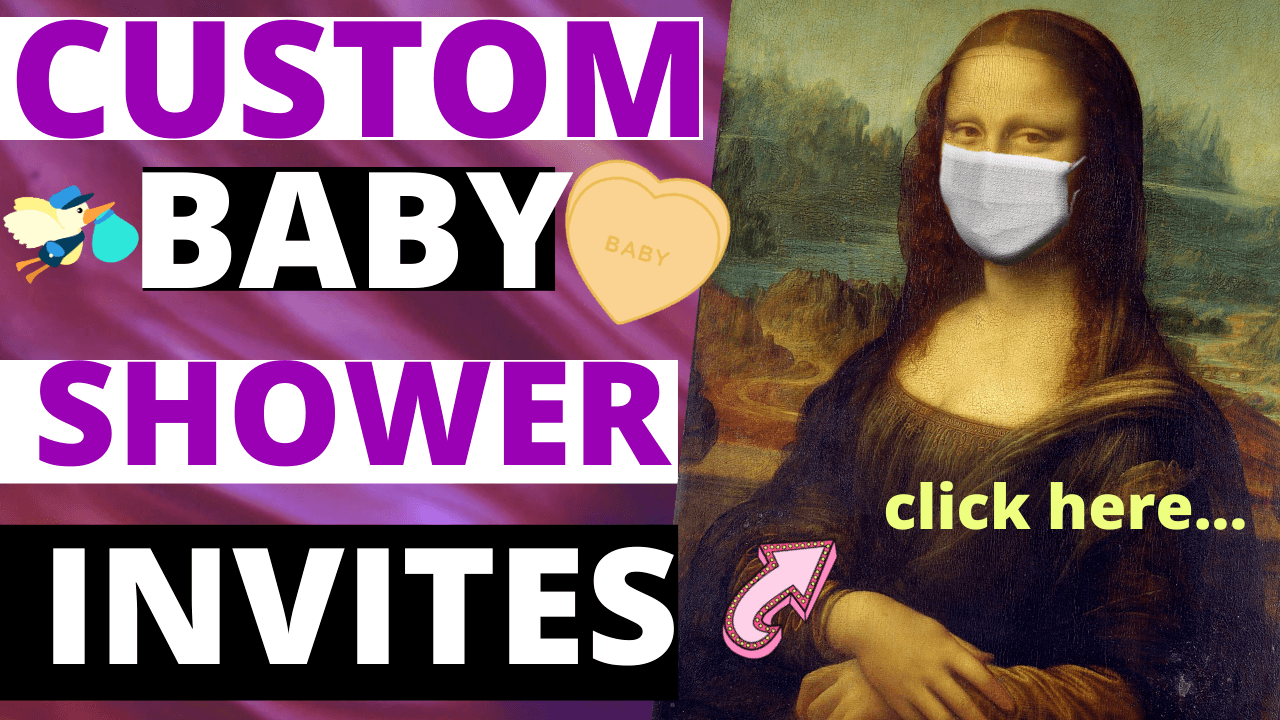 TIP: if you want to go the extra mile, you can get themed straws to go with the baby shower theme.
Stupid adorable Oreo pops
Similar to the marshmallow pops, these Oreo pops are covered in chocolate and decorated with different toppings. Perfect for any baby shower, you can vary the decoration to fit your own baby shower event.
For better results you might want to use mega stuffed Oreos and stick a lollipop stick right in the filling. Remember to coat the oreos with white chocolate or your favorite color, decorate each pop and let it sit on some wax paper to dry.
Once solid you can use some plastic treat bags and some ribbon to pack each one. Lay them on the table or make a beautiful pop bouquet.
Paper baby shower boot favors
These cute and simple decorations are just perfect for a DIY baby shower.
Some tissue paper, a paper cup and some string is everything you need to make the little baby boots. You can fill them with candy or small snacks also.
Diaper baby shower bouquet
One very common baby shower decoration is the diaper cake but here I bring you a variation of the classic; a diaper bouquet.
Following the simple step by step instructions by Frugal Fanatic you can make your own.
Perfect for decorating the main table or even as a centerpiece.
Sweet cupcake rattles that dazzle
You can make beautiful and yummy cupcake rattles by sticking a lollipop stick right on the side of the cupcake and attaching a piece of round candy (like lifesavers) to the other end of the stick.
Bow tie napkins to die for…
This is an extremely simple and cheap way to decorate the table. If you are going to be serving some food you'll probably need utensils, wrapping them in a bowtie shape with some ribbon can make a great decoration for boys.
TIP: I think these would go great with my Mustache Bash baby shower theme, check it out.
Cute baby shower rain
Yet another simple decoration that can brighten up the table area.
To make this versatile decoration tie some balloons together in the shape of a cloud, cut and hang cardboard droplets to make the rain.
This decoration is perfect for several baby shower themes like a jungle themed baby shower, or to bring the rainforest inside for a monkey baby shower .
Cute & delicious duck pond punch
This cute bowl of punch is great for any boy's baby shower but particularly perfect for the rubber ducky theme. Non-alcoholic of course.
You'll need:
Unsweetened Kool-Aid (Ice Blue Raspberry Lemonade for a better effect)
Ginger Ale
White Grape Juice
Sugar
Pineapple sherbet
NOTE: Visit Tidy Mom for more details.
Candy pacifiers your guest will love!
To make these cute candy pacifiers you'll need:
powdered sugar
white lifesavers
jelly beans
some water
First, start by making the glue that will keep everything together. Mix up some powdered sugar with a tiny bit of water until it becomes a paste.
Then, place two lifesavers perpendicular to each other and stick them together with the glue you made. Let sit to dry.
Guaranteed Happy Guests With Printable Baby Shower Games!
Take one jelly bean and place it inside the hole of each lifesaver, again using some "glue". Let dry and you are done.
You can use these little pacifiers to decorate the base of the table or you can also put them on top of frosted cupcakes and decorating with them instead or give them as favors.
I'm sure these tips and suggestions were helpful but if have any more ideas please share them in the comments below. I hope you have a great time planning your baby shower.